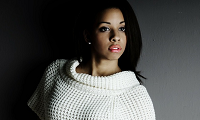 My dear girl, please take time to read and digest all the 30 bitter truths (pills) about relationship, things you need to know about men, and relationship generally! Ponder on each point.
You are priceless! Your only problem is if you loose sight of your worth and misunderstand your value.
 You need a lot of wisdom because you will encounter a lot of pressure.
 Men will come at you and offer you options. You must never forget that your discretion is your king maker. If you are wise, you will allow Jehovah be your King Chooser.
If you don't know how to deal with the 'selfish' nature of men you become a victim of his weakness. Many men will want you to be a secret lover, effectively a side chic when at home they have the real deal.
Men will approach you to either bid for your honour or to relate to you on your honour. Never trade your honour with a man.
Don't be deceived, a man that is married has left your grasp. He is gone, move on; it's an indication that God has someone better for you. Stop eating crumbs when God has planned you your own palace.
Work with your hands and show your productivity. Proverbs 31 woman was not a housewife as you may suppose, read again, her hands wrath profit.
Your greatest error will be to think it takes a man to complete you. No, it takes you to complete a man. when it is time, his incompleteness will drive him to find you. Don't forget, you are his help meet. When he begins to lack you, he will seek for you.
Please cut the arrogance and stop insulting married women for not getting it perfectly. Don't opine on a shoe you haven't put on. Perhaps you should humbly observe their difficulty and prayerfully learn to deal with it better in your own time.
Any man who doesn't respect you wasn't wired to be your husband. Perhaps you have to ask God again if you are making a mistake or actually dating the right dude.
Sex will not keep a man. If it keeps him for a while, it would only keep him as long as he doesn't stumble on more alternatives. If you want to keep your man, build something around friendship then you would have been reasonable.
The love of money is the root of all evil. If you lack contentment, mistake knocks at the door of your destiny and you are so likely to let him in.
Once a man sees that money and material things can make you lower your value, he will begin to bargain for everything and if possible bargain for your life. You are not a market, stop selling, start living.
Don't demand care from a person you have not accepted, if not you will end up in his arms and ask yourself how you managed to be so foolish. Discretion is an asset you must value and cherish.
Never allow yourself think that without any particular man you are finished because the day you do you are actually finished.
One day you will have your husband and the Angels of Satan would remind the hosts of heaven that the moment of harvest has come and a few damsels may have to be released and inspired for your husband's pleasure. Be careful what seeds you are sowing towards other women.
You were not made just to come and get married, have children and die. You were made to fulfill an assignment on earth to the glory of God. Marriage and children are just a part of it. Live your full life, do all your potentials. Break forth!
If you don't stop making having a man your primary target, you may soon find out that no real man actually has the time for a lady who is about getting a man. Every purpose driven man is looking for a lady who wants more than just a man.
Single and busy. That's who you should be.
Busy doing your purpose, loving God and trusting him that Adam will soon go to sleep, wake up and open his mouth to speak those words. It is not your place to be desperate.
Never drag a man with any girl or woman. If he confused, undicided or trying to double play, he is way below you. Respectfully he is a lost person who cannot lead you anywhere.
Don't give your time and life to a Man who says 'let's just be friends and see where it leads to'
That's a classical insult. Do you get into a university and say 'let's just be students and see what we graduate with?
You go into a particular course of study and channel your efforts to meet the target!
If he doesn't know what he wants show him the door, at least he will know one thing: the way to go.
If you settle for a man who is not God's child, you are courting Satan's son and your Father-In-law is waiting for you to share his experiences in the marriage.
Don't date who you would not gladly marry.
Dude hasn't married you and when he speaks your entire self worth is deflated like flat tyre and you are there quoting scriptures on patience and endurance, Babe, you need God.
He even lifts his hands and beats you up but you think that makes him a strong man. Sweetheart, it does not; that makes him a dysfunctional man and exposes you as a lady whose worth is unknown. Flee!
Watch his tongue and body language, you will find how much value he places on you, your joy, your career and your ambitions. If it's not worth it, even if he turns you on, he will turn off your future. Flee!
When he leaves his wife and children at home and comes to you. Don't you just realize what that says of him? Betraying the biggest trust he got. Your turn is coming! Who are you?
When you find the man whose destiny and yours are tied together. Don't look at his pocket or history, observe his conduct. If you look closely his convictions will reveal his future.
Be careful how much of what your Parents say rules your life. Their godly principles would guide you but not all their principles are of God. Take parental advice through the eyes of Gods word.
If you are not ready to lose every opportunity at the point where a man shows up and ask for compromise before you can make it, you will soon never get any opportunity until you compromise yourself. Force your life to proceed on merits.
Submitted by Kayode Adebayo
Author: Unknown!
Have any question? or blessed reading this blog! Let's connect
I will like to connect with you, Chat with me on Facebook.  www.facebook.com/ojomupaul
Love you,
Paul Ojomu
Check out our decision page to make the most important decision in your life, it's the very first step you need to take in order to become a virtuous woman! Click here
Join us on Facebook https://www.facebook.com/groups/youthandsinglesinternational
Remember to drop your comments below
Read other articles on this blog especially on relationships! (over 30 articles)
Know your worth girl
I kissed Jezebel
Why Aren't You Married Yet?
My uncle had sex with me
He took off my underwear
How I lost my Virginity
Friendship with the opposite sex
Single, Saved and Sexual
Games singles play
and many more….