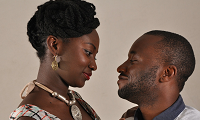 A certain lady was listing the things she desires in a life partner; she said," Ma, I need a man that is kind- hearted, caring, loving, warm, nice, has the fear of God …." They were all good but what struck me is this "fear of God".
There's nobody that will not add "fear of God" as a thing they look out for when looking for a life partner. It's now very common. Everyone says it because they think that, since others say it, they should say it too. We all desire a God-fearing partner which is very good. I desire it too and I know I will have it.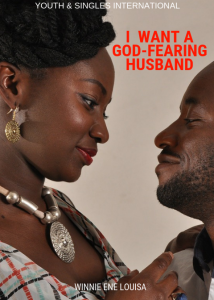 It will shock you to know that some people don't know what it means to fear God nor to be God fearing. Ask them the meaning of what they are asking for, they won't be able to answer. All they know is that they want a God-fearing partner. But the question should be," What is the fear of God and are you someone who also fears God?"
What is the fear of God? The Bible made us to understand that the fear of God is the beginning of wisdom. This is to say that the fear of God is having the wisdom to walk in His ways; to obey and keep His word!
Those who fear Him are those who loves Him and obeys Him, and they are those His secrets are with. If you Love someone, you'll tend to obey them and do what they Love, right? That is the same thing here. Though there are many other definitions to this but let's keep it this simple.
The fear of God is what restrains us from doing the things He doesn't "like". We don't fear Him out of compulsion or necessity but out of Love because whatever God asks us to do, it is to our own benefit and not His.
Are you someone who fears God? Let's find out.
Because you go to church, attend all the service, speak in tongues, attend mid week service or early morning mass doesn't mean you fear God. That you give to the poor, have all the messages and books of great men of God still doesn't mean you fear God.
You can't be jumping from this bed to another for whatever material gain and you tell me you fear God. You can't be dwelling in immoral activities and say you fear God. You can't be rebellious and say you fear God. You can't be dressing immoral and still say you fear God.
No, it doesn't work that way.
You fear God by keeping His word, by obeying Him, by honouring Him and those He put as an authority over you. You fear God by demonstrating His Love, by living a pure and holy life and being steadfast in serving Him.
If you want a God-fearing partner, then be God fearing yourself because iron sharpens iron! You can't be living recklessly and expect God to give you His CHILD because you may "kill" him for Him (God).
I posted sometimes ago that God will not give you His child when you're not a member of His family. His words say He doesn't withhold good things from His children.
You mean you want a man who has been labouring in the court of God, diligently walking on his characters to come so you can ruin his life, no naaa.. He will give you your match. He is the perfect match Maker.
God gives seed to the sower. So, what are you sowing? Whatever you sow is what you reap. You can't sow wisely and not reap wisely. It's not possible! God is just. He is a fair Judge. So, how do you expect Him to give you someone who has spent years walking with Him in all sincerity and truth when you're busy living recklessly?
He knows those who are His and those are the ones He gives the desires of His heart! Mind you, whenever God promises something, He always says," But this are for those who fears the Lord" meaning that those who fears Him has a reward; an inheritance that is not negotiable. Hear me well not negotiable…
Psalm 37:23 says, "The steps of a "good man" are ordered by the Lord." Who is a good man? It is he who fears God; he who obeyed God and Walks in His ways.
When you fear Him, He will order your steps to that one that is for you and that one is also the one that fears Him too. So, when both of them meets, they begin to sharpen each other according to His purpose!
They will encourage each other in the Lord and carry out His assignments and such relationship can be very sweet. There's nothing like two partners who are passionate for the Lord. That's the kind of relationship God desires.
Do you want a God-fearing partner? Then be God fearing yourself. Obey God's word and instructions. Stick with Him. I've never seen anyone who serves God diligently that gets disappointed; it doesn't work that way because His the 'rewarder' of them that diligently seek Him.
I'm Winnie making impact.
I will help you lead a godly healthy relationship.
I Write, Speak and Advocate.
©Winnie Ene Louisa
(Winnie is one of the contributing authors for Youth & Singles International – check out other articles written by her on this blog!)

Join us on Facebook https://www.facebook.com/groups/youthandsinglesinternational
Remember to drop your comments below
Read other articles on this blog especially on relationships! (over 30 articles)
How to know the Will of God in Marriage 
I kissed Jezebel
Why Aren't You Married Yet? 
My uncle had sex with me
He took off my underwear
How I lost my Virginity
Friendship with the opposite sex
Single, Saved and Sexual
Games singles play
and many more….
Paul Ojomu
President- Youth & Singles International