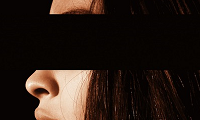 Are you falling in love with someone who seems not to notice you? You have tried to get his/her attention but his/her reactions to you show s/he does not love you, it's obvious s/he prefers another person…You have tried to forget about him/her but the more you tried the more you see yourself in love. What's the way out?
It's sure you are infatuated with someone you can't have, to continue to think about it is a waste of time, there is no point killing yourself over a relationship that won't start or that won't work.
One reason why people infatuate is because they have no proper understanding of what Marriage is all about. (We shall discuss more on the basics of marriage in our coming articles, but let's just deal with this issue in this article; you may also check other related articles on this blog)
If you are in this situation kindly read through the steps below (we have answered this question in the 100 answers for singles on this blog, but we decided to bring it up for a more elaborate discussion)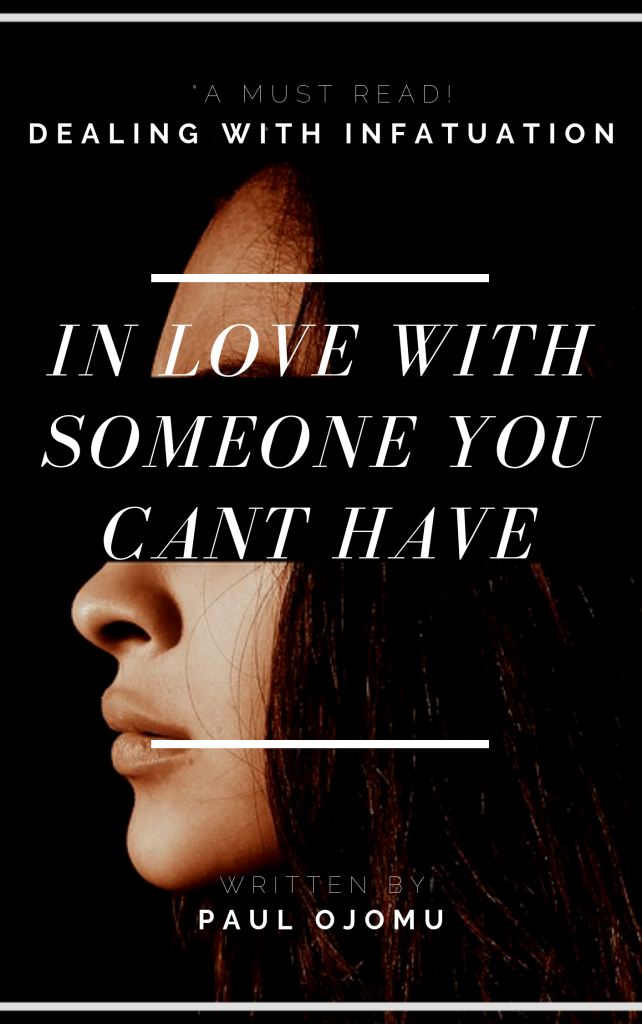 Define the problem: Know that infatuation thrives on image while love thrives on knowledge. When you fall for someone, you forget that people's looks change, and their careers can change. The fact is that riches can vanish. Understanding this difference will help you draw the line between true love and infatuation (fatal attraction).
Let God: Allow God to lead you into a relationship, remember marriage was not originally man's idea, it was God's idea, He started it, made the right person for Adam. So, to understand true love, you must first reciprocate God's love by loving Him and have fellowship with him, have a relationship with God first. With that, you can fully understand what true love is and how to love others also. Then allow God to control your heart and guide your choice, this you can accomplish in prayers and studying His word (the bible). Remember what really defines us is not our outward look but our inner being and only God can truly see what no man can see. Also know that when you allow God into your life, He will order your steps. You are special, unique and irreplaceable; therefore, let no person make you feel inferior.
Accept the fact: You can't make another person fall in love with you. Accept that sad fact and this whole process gets a whole lot easier. Don't attempt to force someone to love you, that will amount to manipulations and witchcraft!
Quit making excuses: When you're crushing on someone it's normal to use any and every excuse you can dream up in order to take pleasure in his/her presence. It can be as little as hiding your bible, so you can borrow his/hers. or as, well, crazy as bringing in an insect from outdoors so you can shriek and ask him/her to come over and murder it. Wherever you fall on that spectrum, it's time to step off.
Avoid the object of your affection: This can be difficult if they're a co-worker, close friend, or person you see nearly every day—but try. If you can't avoid seeing him/her, put some distance between the two of you. Don't go to lunch, don't volunteer to help him/her move, and don't act as his/her amateur therapist. Don't be nasty, but don't be around. To continue to hand around with him/her is to set yourself up for heartbreaks and an endless inner battle
Get out there! Meet with new people; don't cage your life with that person you are infatuated about. God has so many handsome sons for His beautiful daughters (vice-versa)
Do a thorough check: A close study about the person will reveal some flaws about his/her life, meaning that he/she is not really an angel that you can't but not miss as you always thought.
Be realistic: For that guy/girl not to really like you simply means you are not his/her type and are not meant for each other. It doesn't mean you are inferior or not up to his/her class, it only shows that you both are not compatible. And God might not be leading you to each other.
Get busy: Know what's more helpful than sitting around crying over someone who doesn't care about you? Working out! Going for your usual church activities! Doing volunteer work in the Youth Fellowship or even in your community! Reorganizing your life and focusing on your career! Pretty much anything besides sitting around, crying over someone who doesn't love you!
Make yourself happy: sing songs, listen to godly soul inspiring music. Don't allow anything to weigh your spirit down. If you don't love you, who will?
Become the best possible you: Exercise, start eating right, and throw out anything in your closet that makes you feel frumpy. Read a challenging book, read more articles on this blog, read Christian literature and try to learn new skills. The better you feel about yourself, the better the world will treat you.
I Remain Your Friend,
Paul Ojomu.
Have any question? or blessed reading this blog! Let's connect..
I will like to connect with you, Chat with me on Facebook.  www.facebook.com/ojomupaul
Love you, Paul Ojomu
Check out our decision page to make the most important decision in your life, it's the very first step you need to take in order to become a virtuous woman! Click here
Join us on Facebook https://www.facebook.com/groups/youthandsinglesinternational
Remember to drop your comments below
Read other articles on this blog especially on relationships! (over 30 articles)
How to know the Will of God in Marriage 
I kissed Jezebel
Why Aren't You Married Yet? 
My uncle had sex with me
He took off my underwear
How I lost my Virginity
Friendship with the opposite sex
Single, Saved and Sexual
Games singles play
and many more….