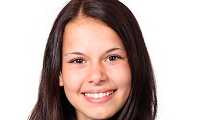 Who can find a virtuous wife? For her worth [price, value] is far above rubies (Prov. 31:10)
A ruby is a precious stone or a high energy stone which is a type of sapphire and the leader of gems; but the worth of a woman of virtue is FAR ABOVE RUBIES!
Young women are today faced with the challenge of being virtuous. I mean look at the pressure that is surrounding the woman of today; crazy fashion, distorted definition of true beauty, peer pressure, broken hearts etc. Before I go any further, we may need to first define what virtue is. According to the Concise Oxford English Dictionary, Virtue is behavior showing higher moral standards.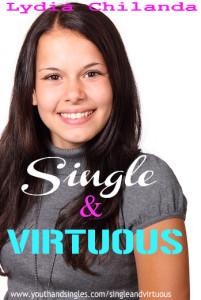 Precious stone cannot be found anywhere anyhow; you will have to search for it! Any young woman that wants to be a woman of virtue must be set aside, different from any common woman that can be found on the street! She must value herself like a precious stone with high moral standards and spirituality! You have a price tag that is far above rubies or any other precious stone! Just as it is not easy to find a precious tone, young men knows it's not easy to find a virtuous woman.
Now let's also take a look at a 'virtuous wife'. She must have started from somewhere, I mean she didn't just wake up and say "oh dear! Am married now, I should now be virtuous". I looked at a portion of scripture when Isaac needed a wife, Rebecca was not found wanting because she was already a woman of virtue whilst still at her parents' home, whilst still single! Read about what she did (Genesis 24vs 16-20).
You cannot pretend to be a virtuous woman for too long if you are not, it's a matter of time, it will show and you will be found out! Take for instance; what is happening in most homes, a woman gets married, few weeks down the line her husband is complaining about her behavior! Saying "but she was taught just before marriage!"  Hey it's not just a matter of sitting someone down a month before marriage and teach her how to be virtuous, it is a long process that starts from somewhere long before. The book of Wisdom (Proverbs) says: "train up a child in the way he should go so that when he is grown he will not depart from it" This thing called 'Virtue' has to be instilled in children so that as they grow they don't find themselves wanting in areas such as building value friendships, living in harmony with others, discipline, honest and the like.
Show me a woman who tore down her own home and I will show you a woman who did not learn to be virtuous in her singleness. I mean come on! You think you can be a proverbs 31 woman when you can't even cook or hardworking? I don't mean to sound harsh but bring out the hard reality of things! Are you far above rubies or you are just a roadside stone that can be kicked and tossed to and fro by anyone? The question is yours to answer, is your price far above rubies?
By Lydia Chilanda (From Zambia)
See below how the bible described a virtuous woman in proverbs 31:10-31(KJV)
Who can find a virtuous wife?
For her worth is far above rubies.
The heart of her husband safely trusts her;
So he will have no lack of gain.
She does him good and not evil
All the days of her life.
She seeks wool and flax,
And willingly works with her hands.
She is like the merchant ships,
She brings her food from afar.
She also rises while it is yet night,
And provides food for her household,
And a portion for her maidservants.
She considers a field and buys it;
From her profits she plants a vineyard.
She girds herself with strength,
And strengthens her arms.
She perceives that her merchandise is good,
And her lamp does not go out by night.
She stretches out her hands to the distaff,
And her hand holds the spindle.
She extends her hand to the poor,
Yes, she reaches out her hands to the needy.
She is not afraid of snow for her household,
For all her household is clothed with scarlet.
She makes tapestry for herself;
Her clothing is fine linen and purple.
Her husband is known in the gates,
When he sits among the elders of the land.
She makes linen garments and sells them,
And supplies sashes for the merchants.
Strength and honor are her clothing;
She shall rejoice in time to come.
She opens her mouth with wisdom,
And on her tongue is the law of kindness.
She watches over the ways of her household,
And does not eat the bread of idleness.
Her children rise up and call her blessed;
Her husband also, and he praises her:
"Many daughters have done well,
But you excel them all."
Charm is deceitful and beauty is passing,
But a woman who fears the Lord, she shall be praised.
Give her of the fruit of her hands,
And let her own works praise her in the gates.
Lydia Chilanda is the Principal of Rose Of Sharon Academy and a business owner of PQS (Educational Resource Providers). Lusaka, Zambia.
Her passion lies in motivating and inspiring other young people. Her twitter handle is @Lydiachilanda
Check out our decision page to make the most important decision in your life, it's the very first step you need to take in order to become a virtuous woman! Click here
Join us on Facebook https://www.facebook.com/groups/youthandsinglesinternational
Read other articles on this blog especially on relationships! (over 30 articles)
Know your worth girl
I kissed Jezebel
Why Aren't You Married Yet?
My uncle had sex with me
He took off my underwear
How I lost my Virginity
Friendship with the opposite sex
Single, Saved and Sexual
Games singles play
and many more….